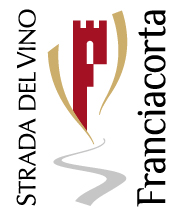 Vezzoli car rental is a partner of Strada del Franciacorta.
Established in 2000 as one of Italy's first wine roads, the fruit of an effective synergy between private operators (winegrowers, producers of traditional products, artisans, hotels, historical residences, rental villas, restaurants, trattorias, osterias, wine bars, agritourism, bed & breakfast, campgrounds, wine shops, travel agencies, tour operators, golf courses, riding stables, bicycle, cars and buses rentals) and  public and private entities (towns, associations for area promotion), the Strada del Franciacorta is an 80-kilometre itinerary whose objective is to promote and grow the tourism potential of Franciacorta, with an emphasis on oeno-gastronomy. The Associazione Strada del Franciacorta functions as a source of reference for individual tourists, groups, and operators, providing the technical and organizational support and ensuring that they receive needed information and services; it designs itineraries and offers detailed information on the rich opportunities that this area can offer, with its centuries-old winegrowing tradition and its unique position between Lago d'Iseo and the art city of Brescia.
Info: www.stradadelfranciacorta.it
Vezzoli car rental will provide you a service whether for your pleasure trip both for your business trip, accurate and timely manner.
Not think about the logistics, think enjoy these beautiful places. We think to your transport. www.nccvezzoli.it